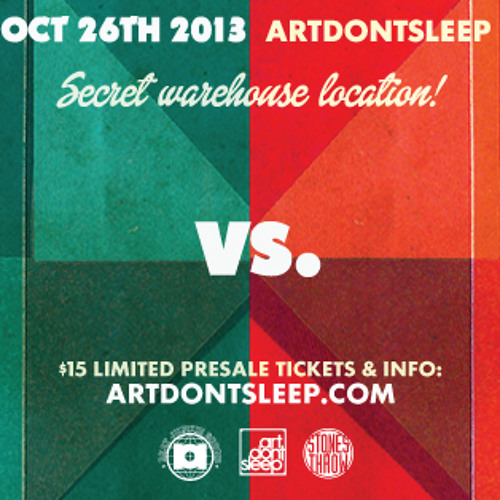 North Warehouse: Stones Throw 45 Live
Special 45 sets by:
Prince Paul (Long Island)
Peanut Butter Wolf (San Jose)
Dam Funk (Pasadena)
Karriem Riggins (The D)
Opening Performance by: Jonwayne
South Warehouse: The Beat Junkie Sound
DJ sets by The Beat Junkies
Hosted by Rakaa Irisicience (Dilated Peoples)
Special Guests: Cypress Junkies, LMNO + MORE TBA!
Tickets:
thebeatjunkies.eventbrite.com/
This is a very special, one night only experience. I don't believe that the Beat Junkies and Stones Throw have ever teamed up to invade a warehouse like this before. This venue has some of the most amazing art in the city of LA. A rare, untapped gem. Join us as we celebrate Los Angeles with the worlds greatest DJ crew and one of the greatest record labels of our generation!
If you are coming out to see The Beat Junkies, purchase a ticket here. If you are coming out to see Stones Throws 45 Live, purchase a ticket here. A ticket purchased for either room will grant you unlimited access to both rooms.
Location info will be given out the Friday 10/25, to all who have purchased a ticket or have rsvp's. We will have a shuttle location and secure, private parking. To RSVP go to:
www.artdontsleep.com/2013/10/13/artstonesjunkies
ArtDontSleep presents: Stones Throw vs. The Beat Junkies
by
ArtDontSleep