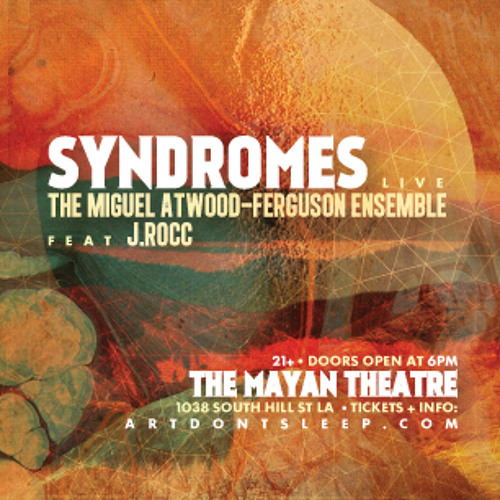 This is a "remixed," condensed version of the Syndromes mix I'm sure 99% of you have heard and played until pop.
I don't know if it's because I haven't heard the Syndromes mix in a few years or because this shortened edited version packs a more potent punch, but I think I enjoyed this version more than either Syndromes or Syndromes 2. That's not the reason why I'm posting this mix though. Apparently, Miguel Atwood-Ferguson is going to recreate the Syndromes mix with a live orchestra here in L.A. on November 3rd. Ferguson's Suite for Ma Dukes was probably the last time my picky self left a musical event thoroughly satisfied so I encourage all of you in the area to attend if possible. More information
HERE
.
Correction: The Mixtape Council has determined that this is Side B of J. Rocc's Syndromes Remix mix, not a new 2013 remixed version. For those keeping score at home, there are three Syndromes mixes: Syndromes, Syndromes Remix, and Syndromes 2.