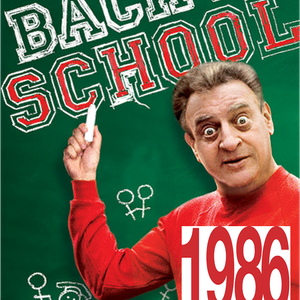 DJ DS is quickly becoming the double-rocking king of the blog. DS' double-rocking skills are a perfect match for the 86 classics of the mix. Highly Recommended.
It's September again and that only means one thing…….. DJ DS Goes Back to School!

I was in high school during Hip Hop's 'Golden Years' (1986 – 1991) and I thought what better way to start the school year off with a series of mixes based around the years I went to school. Hip Hop was going through a transitional stage where new artists like Rakim, Kool G Rap and KRS-ONE were changing how MCs would sound forever.

If you've heard any of my mixes you know what to expect, plenty of doubles, blends and all that good stuff. I've also popped some of my favourite sound bites from movies released during the same year including Thrashin' (skate movie - personal favourite), Stand by Me, Big Trouble in Little China and many more!!

Also a huge thanks to Jimmy Green for the drop! Hope you all enjoy and if so, get ready for 1987 and my second year at school!!