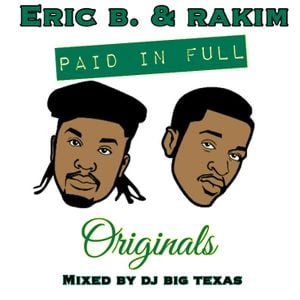 Last mix we heard from DJ Big Texas was his
Originals
mix of Jay Electronica's album. As you may recall, that album and mix dropped just as our COVID world was beginning. Was a little worried about for a minute. Great to hear DJ Big Texas back in the mix.
ITS BEEN A LONG TIME, I SHOULDN'T HAVE LEFT YOU WITHOUT A STRONG MIX TO STEP TO, THINKING OF HOW MANY WEAK MIXES YOU SLEPT THROUGH "TIME'S UP" I'M SORRY I KEPT YOU!!
BIG TEXAS IS BACK, STRONGER THAN EVER!! THIS TIME HE FOLLOWS UP WITH HIS UNRELEASED MIXTAPE SPENT (4YEARS) IN THE VAULTS...BE SURE YOU LIKE SHARE AND SUBSCRIBE!! AND REMEMBER,
THIS IS A BIG TEXAS SPECIAL EDITION!!!! ITS GREAT TO BE HERE, RIGHT WHERE I BELONG!!!